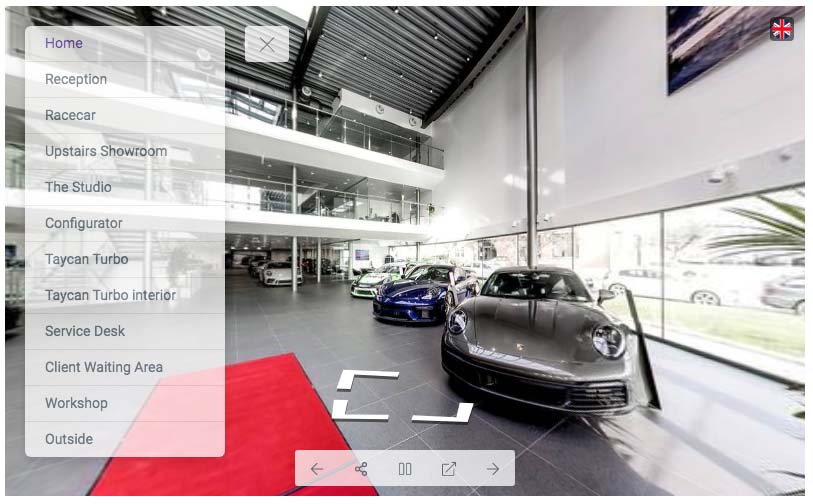 360 hosted photo virtual tours.
Learn how 360-degree photos and virtual tours can support your business
There are many ways to increase your visibility online. In addition to the obvious with well-thought-out social media strategies and a search engine-optimized website, there are other ways , 360 photography with the use of virtual maps and 360 hosted virtual tours. That easily embed onto your website.
Being able to present complete company information online as an entrepreneur is something that inspires confidence. In practice, this means a significantly higher probability that your particular company is considered well-established and serious when searching on Google.
A trend that has increased in scope is to give customers an opportunity to see your store or restaurant before they visit it. Thanks to services like Google Maps and Google Street View, today visitors can spend less time looking for information – and more time discovering new places of interest.
Sparking an interest
Many business searches on Google result in a physical visit. Business information with photos and tours can inspire customers to complete a purchase. According to Google's own statistics, 62 percent of online visitors prefer to see photos from inside the store or restaurant when searching for information about a company they plan to visit.
By showcasing your business online, you not only offer your visitors a tour of your business – you also give them an experience. Company information that posts photos and virtual tours creates a greater interest in their business compared to the competitors who do not offer any photos. Just look at our client list and Portfolio
Get in touch!
Want help creating new 360 Street View styled photos taken from the street showing off your new corporate facade? Or maybe you want to show a nice photo tour of your premises? Get help from us reputable Street View Authorized Photographers, to make your photos look professional! Read more here.