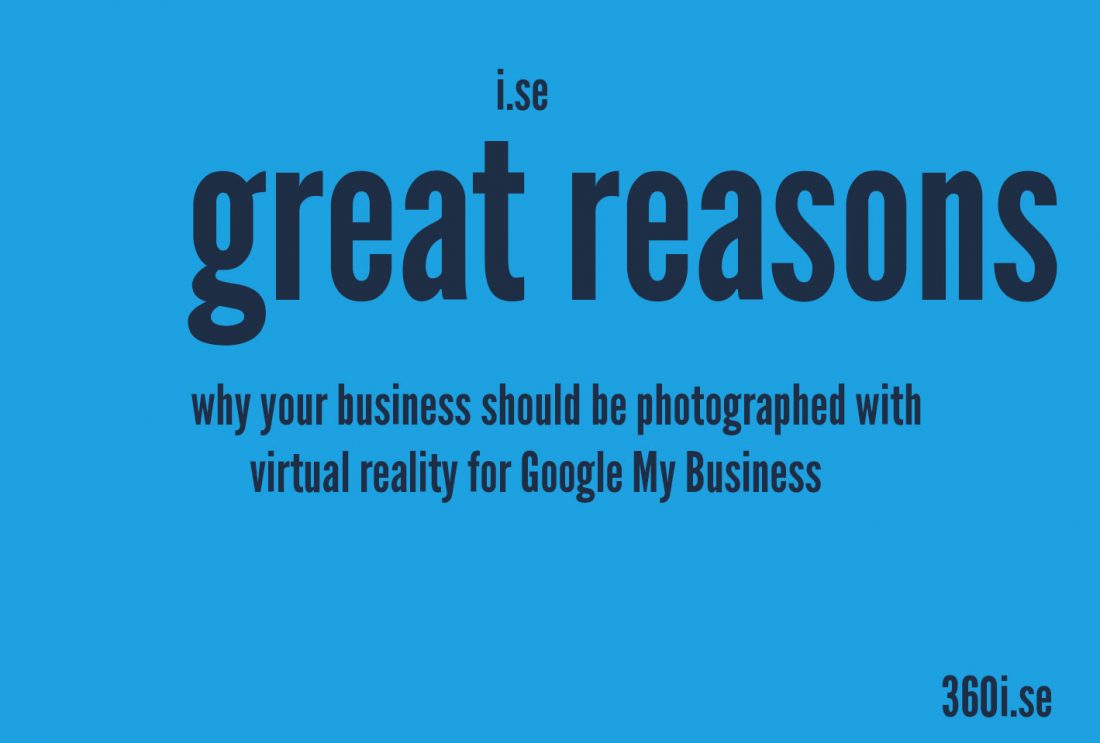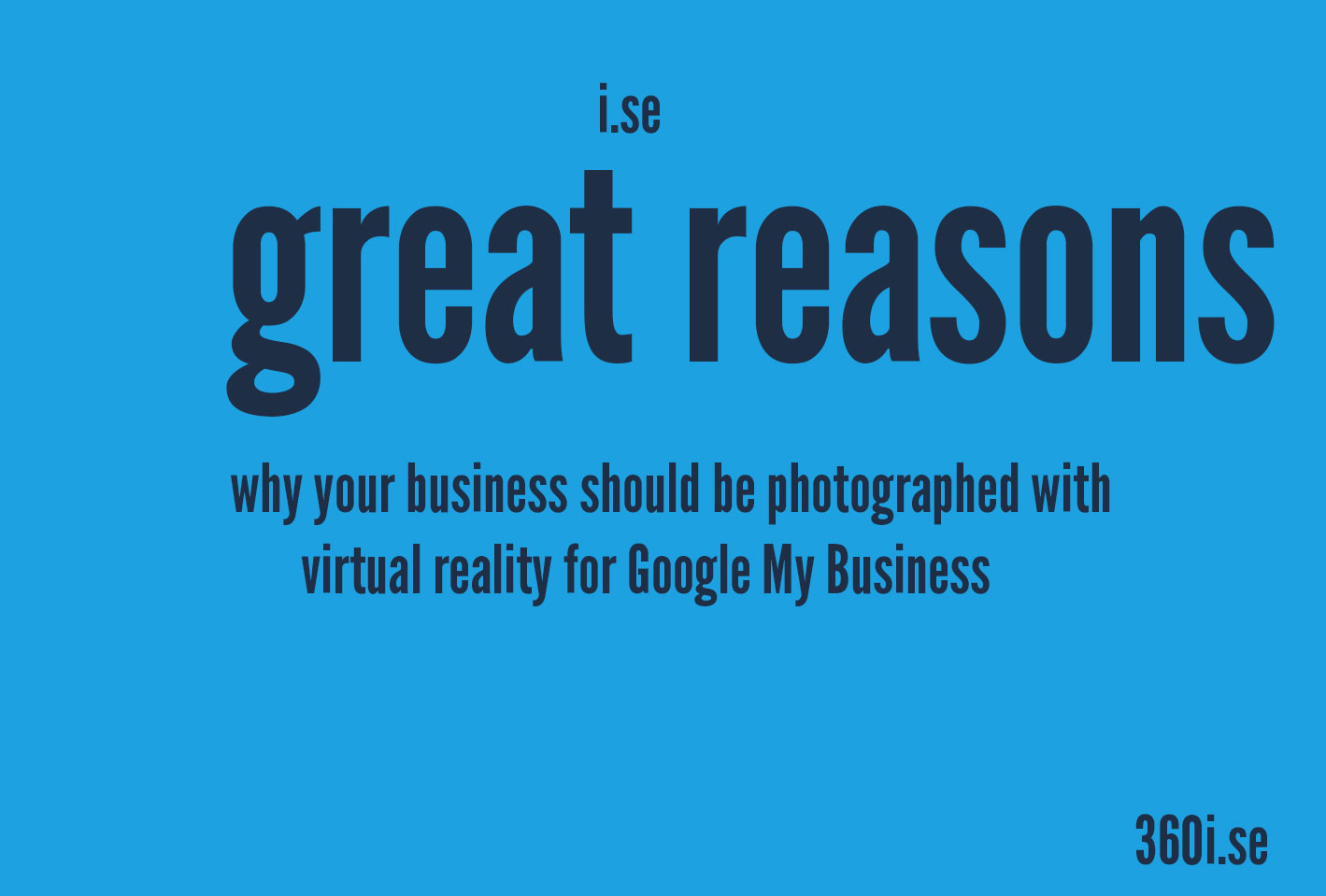 Google 360° See Inside Photo Virtual Tour
3 Reasons your business needs a Google 360 ° Photo Virtual Tour
Lately, there have been very big changes regarding how people relate to the Internet and search results. The fact that people use Internet-connected mobile phones, tablets and computers to find companies, services, experiences and offers is something we all know about. But what is not entirely clear is that it is now crucial to be able to convey the right impression to potential customers right from the start. With the help of 360-degree photos and see inside virtual tours, you can convey all the benefits of a business with all simplicity and direct. And it's no secret that Google, with a really huge number of interconnected search services, is one of the most important marketing channels. So let's take a closer look at three of the main reasons why you need a 360 Google See Inside Photo Tour. See our Gallery of See Inside Tours
HOME             ABOUT          360PORTFOLIO      NEWS         CONTACT-Email Us
1- Let your business benefits speak for themselves
Clearly, all businesses have something that makes them special and that makes people come back to them. With the help of a 360 Google Photo Tour, you get the opportunity to highlight exactly what is your business's very distinctive feature. Whatever it is, this kind of interactive photography can really make a good impression. This way, you ensure that all relevant search hits let people really know what your business can offer them. The possibility of interacting in the premises in an interactive way and its surroundings really says more than words. Take control of the impression you want to convey and make sure that future visitors or customers get the best possible impression. Do not risk a bad impression.
2 – Increases your business's chances of reaching a larger circle
In many ways, Google has been a driving force in prioritizing the search results that give people the greatest benefit. Long gone are the days when a text-based website was enough to optimize search engine and get a large number of visitors. In order to place themselves as well as possible in people's searches, it is important to combine text, image and interactivity on as many channels as possible. Since Google has a very large interconnected network of services, they are naturally important to focus on. With the 360 Google Photo Tour, your business gets a better chance to rank well among search results and also achieve organic growth with content that appeals to visitors.
3 – Meets current generations' high expectations of easy accessibility
Mobile phones and constant connection have undoubtedly brought about both disadvantages and advantages. But one of the definite advantages is that a huge amount of information is always available just a few clicks away. This has meant that in many ways we now expect to get the results we expect at the first search. Therefore, if you want to reach out to people, you have to make sure that you are not hidden behind a sea of similar information. With the 360 Google Photo Tour, the chances of a search on a map service, search engine or app lead to the user getting in touch with your business. In times when more and more people are traveling around in both Europe and the world, it is really a must to always be available.
Ian Johnson is a listed trusted photographer on Google's website.
See more of Ian Johnson Photography Click Here