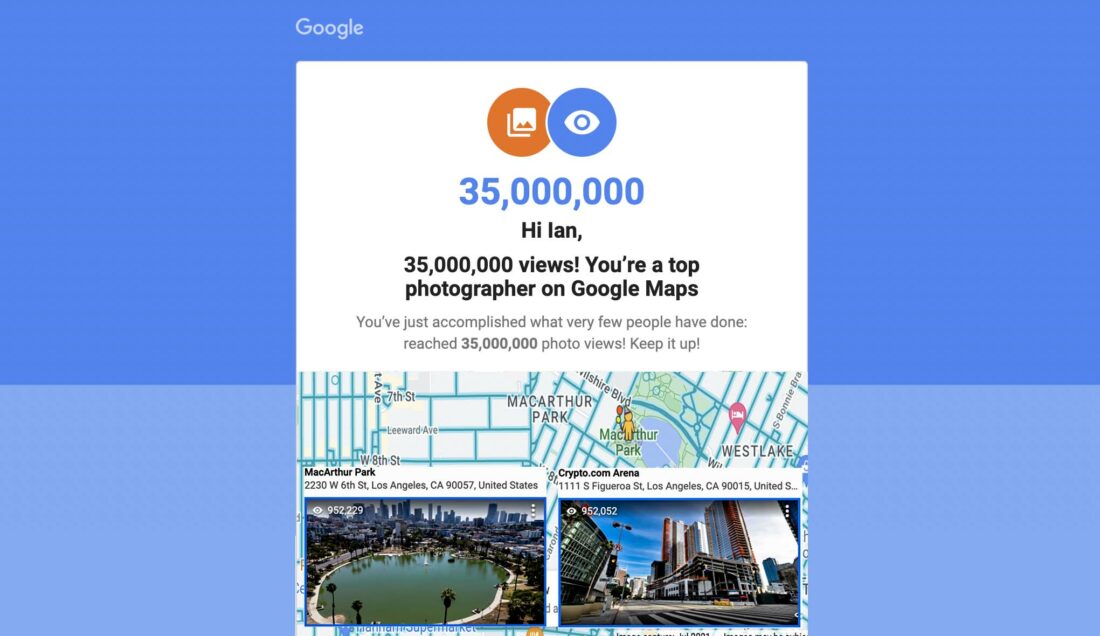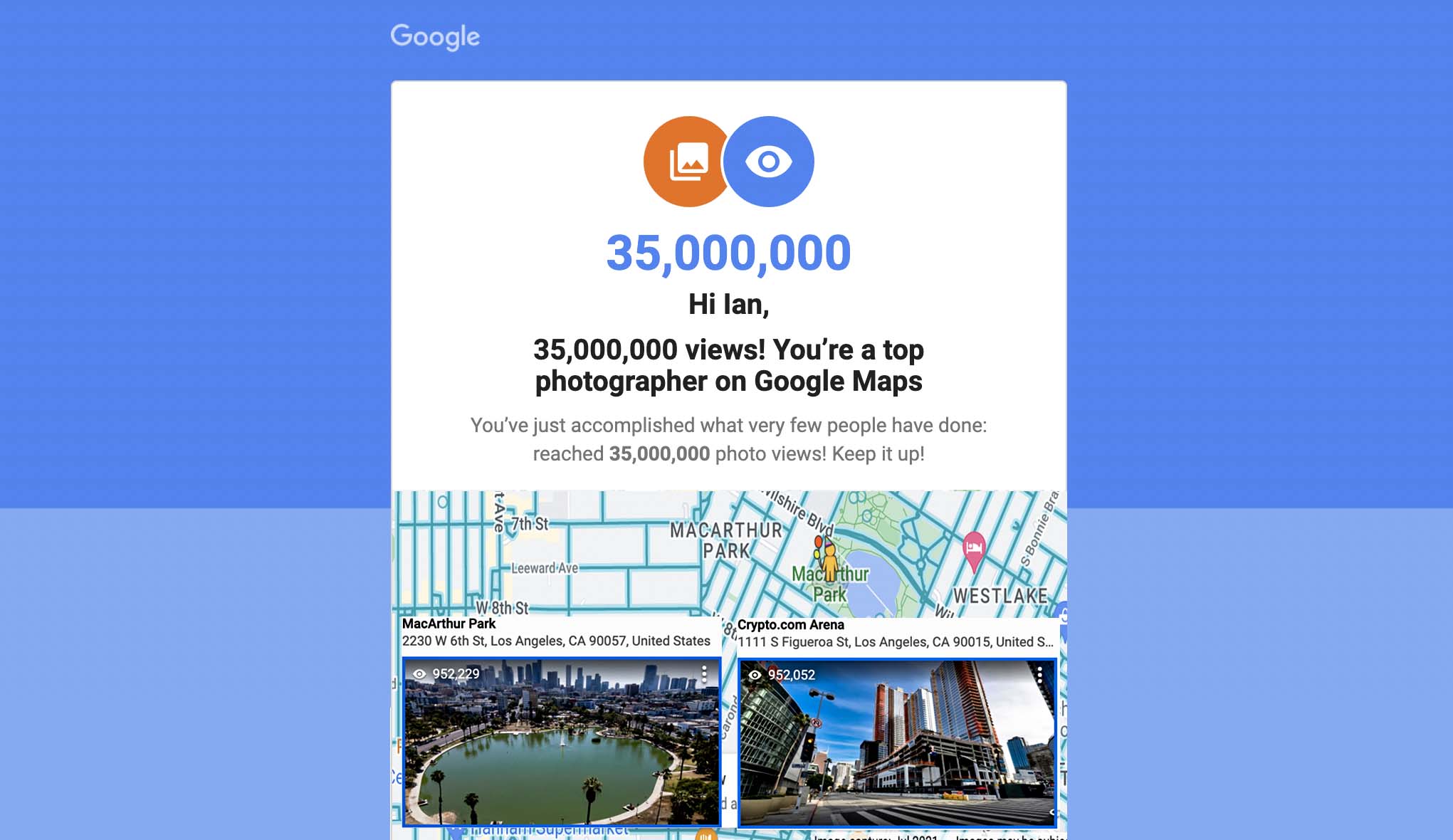 35 Million Views on our 360 Tours!
Ian Johnson and 360i.se are so proud, 35 million people have seen our photographs, very proud to have reached the 35 million mark. This means that our combined Google Virtual Tours have over a total of 35 million views.
At Ian Johnson and 360i.se, we work very hard for our customers and clients and we do the best possible job on all our 360 photo tours. Our 360 tours are always good.
So to celebrate this amazing milestone, we'll come to your business and take up to 10 panoramic photos for Google and Google Maps and add them in the form of a virtual tour, we'll include 10 free more photos for any social media you have for your business.