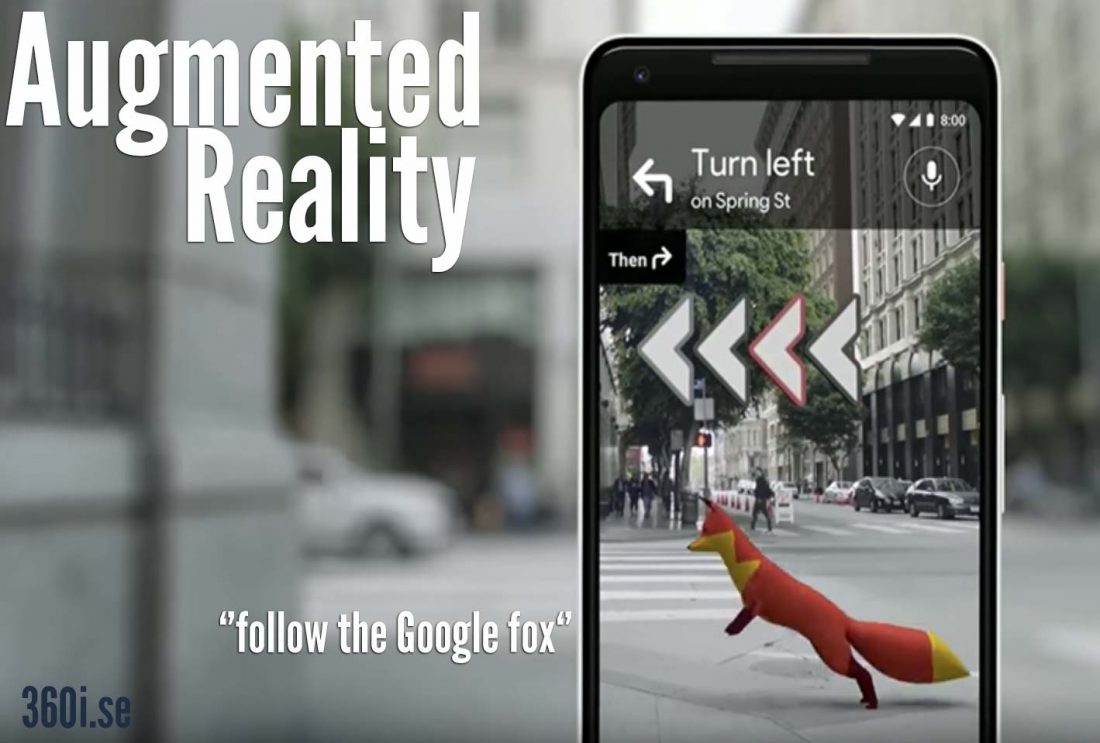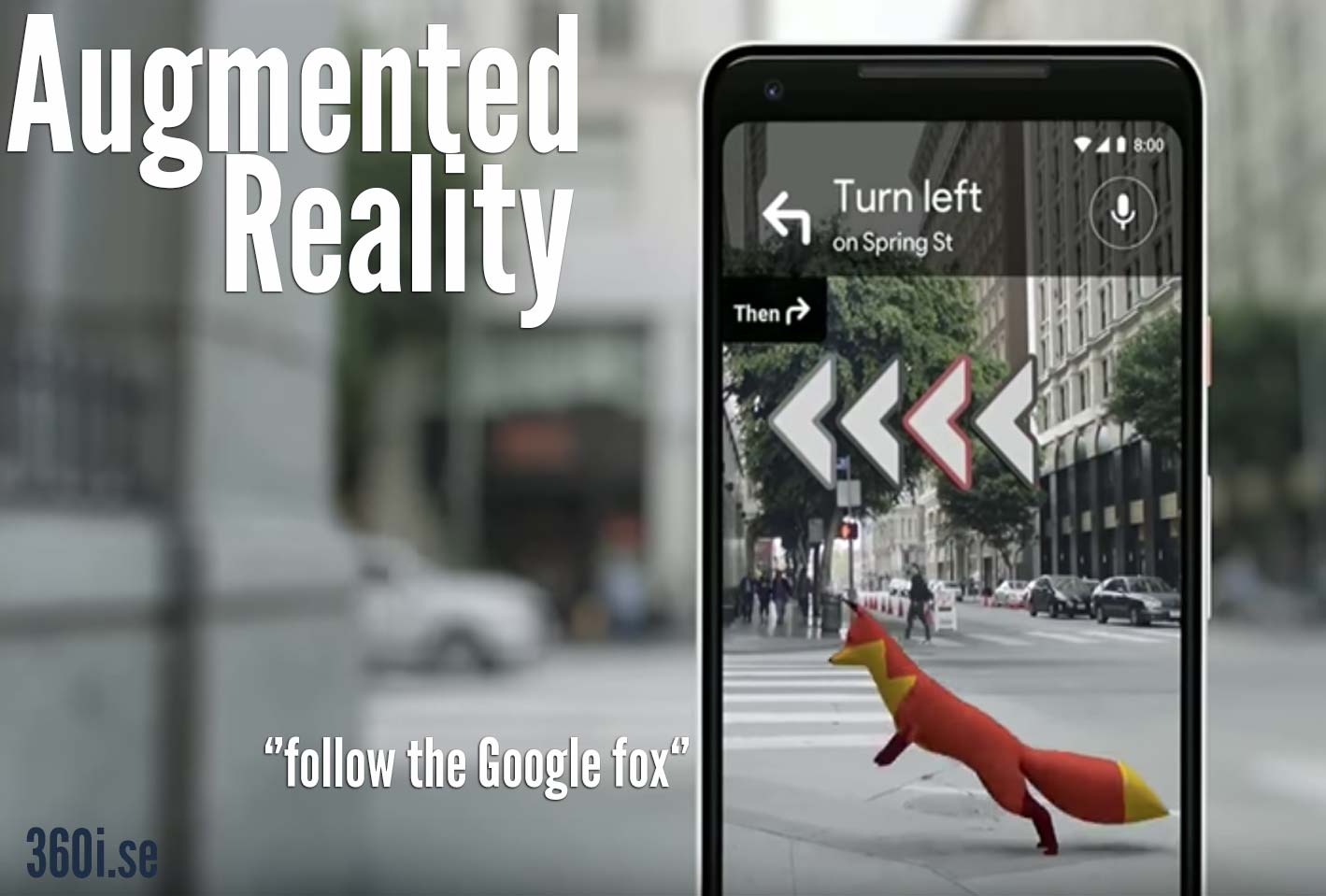 Augmented Reality
Augmented Reality
VR, most people know that it means Virtual Reality. Well that's not the new thing, what is everyone is talking about now? AR, almost nobody knows about AR. What is AR ? How can this technology help my business? AR stands for Augmented Reality and means enhanced reality or mixed reality. This means that you, for example, see the reality, but you have added material, photographs or hotspots. For example, you can see a line to follow if you want to go somewhere. Google on Street View maps want you to follow a fox. 
The difference between Augmented Reality and Virtual Reality is that VR replaces reality with another while AR only reinforces reality by adding a call to action. AG has been around for quite some time, but lately it has become much easier to create. Now you can also use AR in your company. But why would you like to do that?
HOME             ABOUT          360PORTFOLIO                CONTACT-Email Us
Why should you use AR
AR has many advantages. For example, if you are a dentist, you can use AR to show your patients how their mouth will look after surgery. Many customers would really appreciate this and it would definitely give you more customers. Another occupation that has begun to use AR more and more is the optician. Some glasses are now made with built-in AR. Another thing that opticians can do if using AR is to let the customer test glasses without going to the store. Snapchat already does this through the filters they put on your face. You can use the same technology to get the customer to see how they would look with different glasses. 
How-to?
Since the technology is still quite new, you will definitely stand out and see if you dare to test. 
If you are a company selling glasses and want to let the customer test the glasses with the help of his mobile, you will need to have photos of your glasses that will then be placed on the customer's face as a filter. You can of course take the pictures themselves, but the results will certainly not be very good. Therefore, I definitely recommend that you hire a professional photographer instead of knowing what he is doing. He will then take some professional photos of your glasses that you can then use for your AR function. One person is photographer Ian Johnson with the company 360i.se, he is not only photographing many companies in AR, he is consulting with companies for the way forward with AR.  " In order to develop the AR itself, I recommend that you hire someone who knows how to do it and can see the possibilities of the future "
AR really has become increasingly popular and there is no indication that the trend will change. The companies that are already investing in the new technology will have a head start against the rest who must invest time and money in developing their own AR. Those who are first will also get more attention and thus more customers. My only advice to avoid this is to bet on AR because AR is the future.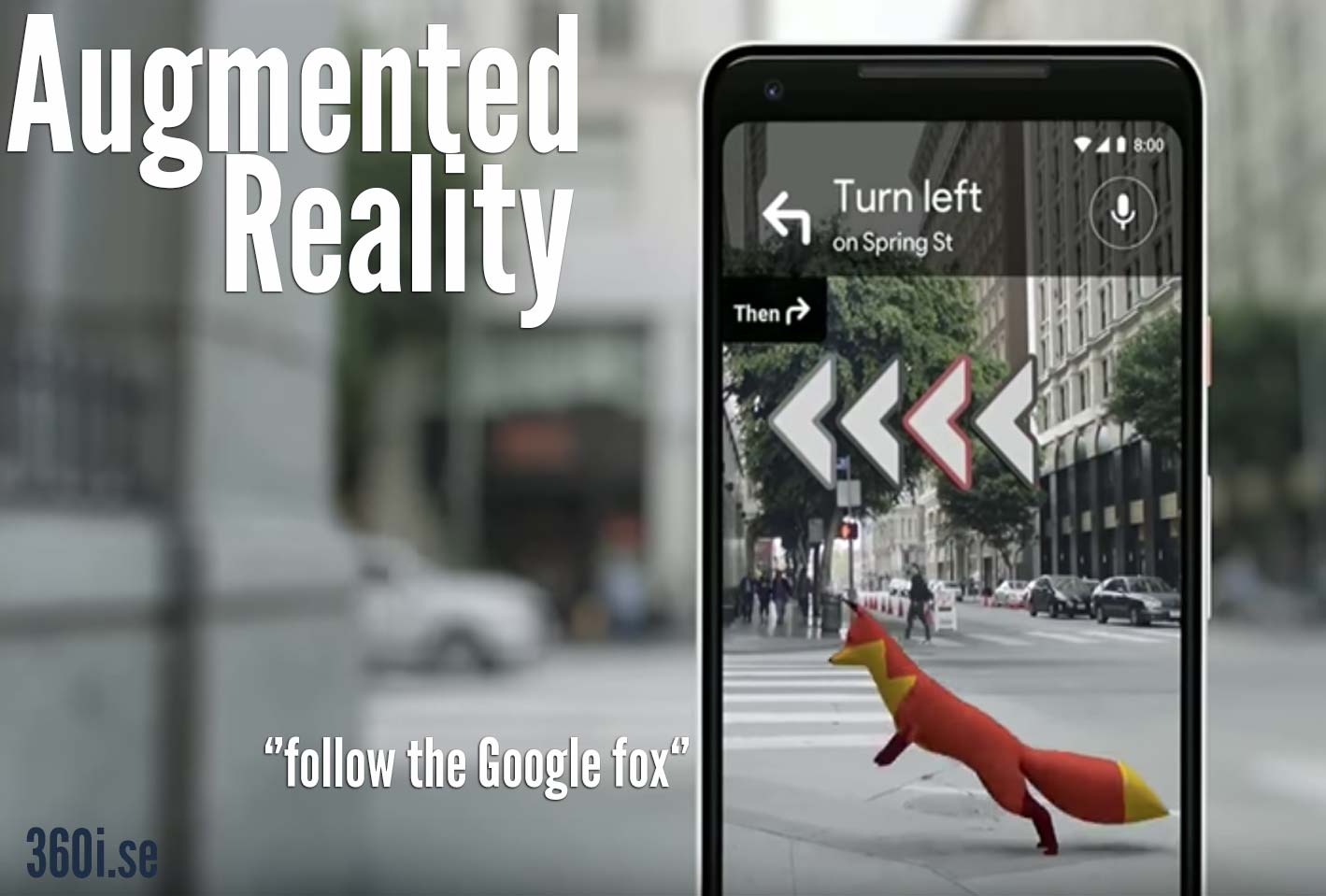 HOME             ABOUT          360PORTFOLIO                CONTACT-Email Us
#AugmentedReality #AR